Going to the Dentist Should Be Easy
Your visit should be hassle-free, your service should be exceptional—and it should all happen in a modern, welcoming atmosphere that puts you at ease. That's why we created Simply Wellness Dental—to raise the bar on typical family dentistry.
"Dr. Nokiani is a terrific dentist. He does not rush through the appointment and allots sufficient time for the full procedure(s). There are many dentists that overbook back to back appointments and SW simply does not do that. He is also great with young patients. Keli, Nancy, and team are so awesome with my kids in the chair...couldn't ask for a better experience with mini patients. Thanks!"
Daniel Wong
about SWD Kingsway
"My family and I have been coming here for a few years. This place is simply awesome. Amazing customer service from the staff and Dr.Nokiani truly cares for his patients. They make my 4 year old son feel very comfortable and exited about keeping his teeth healthy. Can't recommend this place enough"
Sebastian Torterolo
about SWD Kingsway
"Such a great dental team! Very knowledgable, skilled, and super patient and friendly. So pleased we found these guys in our neighbourhood."
Briony Forsyth
about SWD Kingsway
"I had my first appointment with Dr. Nokiani today and I'm so glad I chose him for our new family dentist. He and his staff are absolutely wonderful! Dr. Nokiani, is personable, gentle, informative, experienced, and highly skilled. I will be recommending his office to everyone I know."
Nicole Gamble
about SWD Kingsway
"Pleasant, friendly, welcoming and efficient experience. Beautifully designed, clean office and helpful, funny and informative Dr and staff. A++!"
Anastasia Jarry-Mihalka
about SWD Kingsway
"Super friendly and helpful staff, very comfortable and relaxing environment. Both my kids have been seeing Dr. Nokiani for years and they actually like going to the dentist now!"
Harry Toor
about SWD Kingsway
We're a diverse team with a shared vision: to make dentistry simple and accessible for busy families in the Lower Mainland. As part of the Simply Wellness network of clinics, our expert dentists take a whole-health approach to your oral care.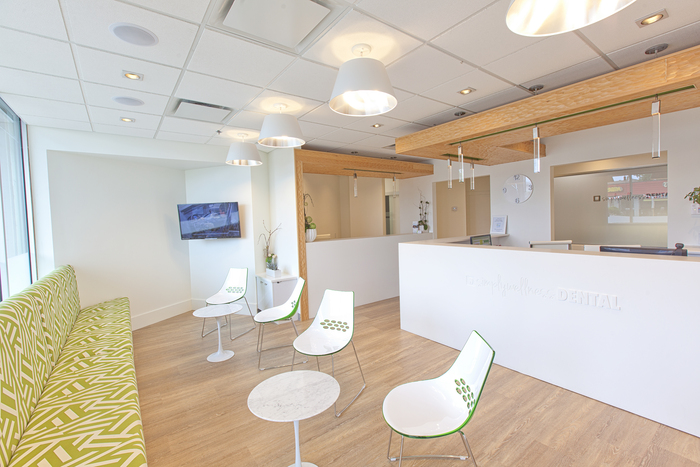 We know life is complicated enough—that's why we strive to simplify your visit to the dentist. Our Kingsway Dental Office uses the latest technology to streamline your appointment—and our dentists work together with a team of pharmacists, doctors and specialists to support your total health.